Group Fitness
At Apex Athletic Performance, our fitness classes are designed to meet you at your current fitness level and take you to the next level.
Adult athlete training in a group setting
Improve your fitness results
Athletic movement
Strength
Endurance
Balance
Range of motion and flexibility
Join us for one free class session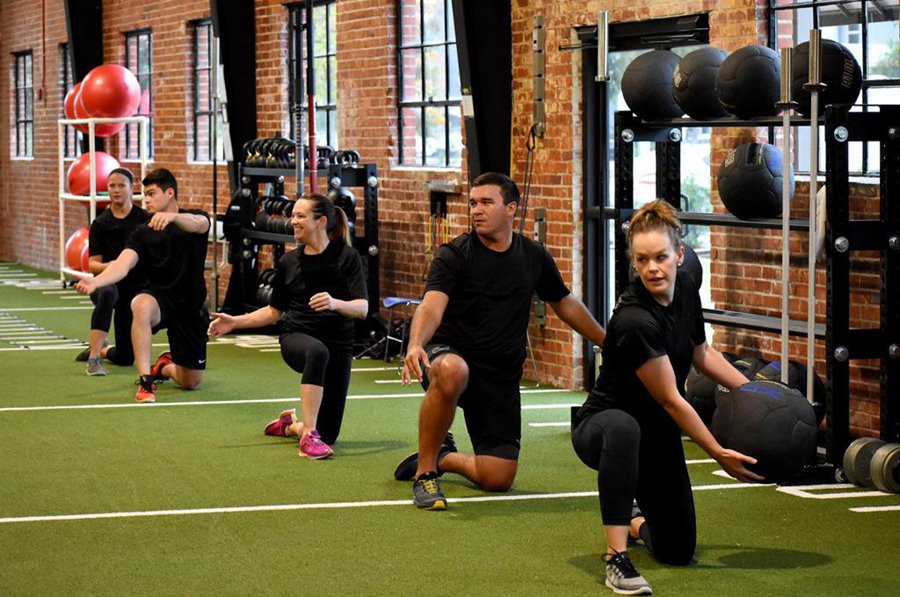 Class information
Proper movement and mechanics are vital to avoiding injury and keeping in shape. Our programs help you continuously see progress and accelerate your training as you improve. Our fitness programs include:
Proper warm-ups: avoid injury and prep the body to get the most out of workouts.
Movement drills: improve on lateral movement, acceleration, speed and multidirectional movement.
Strength training: increase strength and muscular endurance to improve bone density and increase muscle mass.
Cardiovascular (HIIT) training: improve cardiac fitness and strength endurance.
Stretching and trigger points: improve flexibility and range of motion.
Schedule
Location
903 Huger St.
Columbia, SC 29201
Pricing
Single class: $25 – sign up »
Unlimited monthly: $99 – sign up »
10 classes (any type): $225 – sign up »
20 classes (any type): $300 – sign up »
Join us for one free class session »