Skills Camps for Kids
Athletic fitness camps
Apex kids skills camps focus on improving coordination, speed and agility of young athletes by pairing focused drills with fun and interactive games.
Athletes train with our performance coaches and have a personal session with our registered sports dietitian. Snacks are provided each day by our sports dietitian.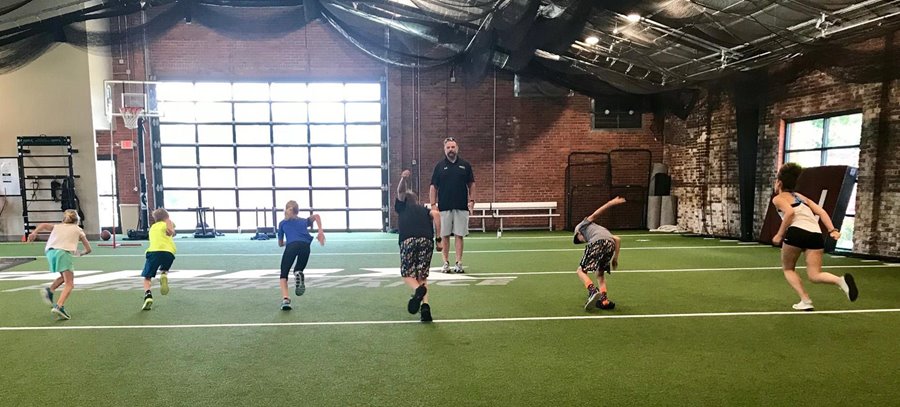 COVID-19 precautions
All campers:
Are screened prior to entering the gym, including with a touchless thermometer.
Are given a mask to wear while in the gym (if they do not bring their own).
Are asked to bring their own water bottle.
Will participate in social distance activities during the camp.
Apex Athletic Performance is following strict cleaning procedures, using CDC-recommended products to clean equipment between use.
Weather permitting, some of the camp will be spent outside. We also have a large overhead door that is opened when groups are present to circulate air.