Joseph DiPaolo named Prisma Health Tuomey Hospital CEO
GREENVILLE, S.C.—Prisma Health has named Joseph DiPaolo as CEO of Prisma Health Tuomey Hospital. DiPaolo, who will start Monday, Oct. 18., has more than 30 years of healthcare leadership experience.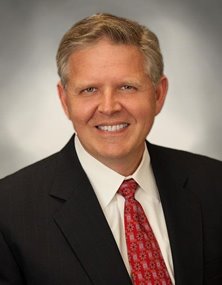 DiPaolo began his healthcare career in supply chain management with two national firms, Baxter/Allegiance and Cardinal Health. After nine years in leadership roles, he transitioned to working for Atlantic Health System, progressing to the role of president over two hospitals and a corporate role leading multiple shared services departments.
Hospitals under DiPaolo's leadership have made dramatic improvements to their Leapfrog, Healthgrades, CMS star ratings and overall HCAHPS scores; achieved Magnet status; improved quality and efficiency; completed a transition to Epic, the electronic medical record currently used at Prisma Health, ahead of schedule. He also successfully completed an integration into a broader health system.
DiPaolo received a bachelor's degree in Business Administration from George Washington University in Washington, DC, and a master's degree in Business Administration from Fordham University, New York, New York.
Joe has two grown children. He and his wife Paula look forward to making Sumter their home. Professionally, while in Newton, New Jersey, he was active in many community organizations including chairman of Sussex County Community College Foundation Board, Sussex County Chamber of Commerce Board, director of Sussex County Economic Development Partnership Board and advisor for the Center for Prevention and Counseling.
Throughout these endeavors, DiPaolo remained laser-focused on team member and provider engagement and patient satisfaction. He looks forward to bringing that to the Sumter community.
About Prisma Health
Prisma Health is a not-for-profit health company and the largest healthcare system in South Carolina. With nearly 30,000 team members, 18 acute and specialty hospitals, 2,947 beds and more than 300 outpatient sites with nearly 2,000 physicians, Prisma Health serves more than 1.2 million unique patients annually in its 21-county market area that covers 50% of South Carolina. Prisma Health's goal is to improve the health of all South Carolinians by enhancing clinical quality, the patient experience and access to affordable care, as well as conducting clinical research and training the next generation of medical professionals. Visit PrismaHealth.org for more information.