Prisma Health dentistry leader honored for integrating dental and medical care for improving overall patient health
GREENVILLE, S.C.—James W. Curtis Jr., DMD, recently received the Medical Dental Integration Champion Award during the 19th Annual South Carolina Chronic Disease Prevention Symposium. Dr. Curtis is a dentist with Prisma Health Richland Hospital's Department of Dentistry in Columbia, South Carolina. He has previously served as the program director for the general practice dental residency at Prisma Health and as department chair. His career as a dentist and educator spans more than 40 years with a special interest on the relationship between oral health and general health.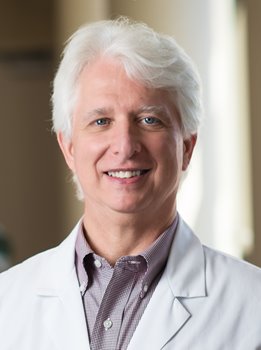 Curtis serves on the South Carolina Department of Health and Environmental Control (SCDHEC) oral health diabetes initiative and is connected with the diabetes self-management education and support (DSMES) team of Prisma Health. His recent projects include assisting to bridge the medical care teams for pregnant and diabetic patients with potential dental health collaborators to establish a needed comprehensive dental care guide for improved oral health.
Curtis said, "I learned early in my career the path between oral health and systemic health is a two-way street. I've had the opportunity to work with physicians, nurses and dentists to provide patient care that addresses not only aspects of oral health but their overall health. I'm truly honored to receive this award."
About the Annual South Carolina Chronic Disease Prevention Symposium
The Annual Chronic Disease Prevention Symposium promotes interdisciplinary collaboration and partnership in efforts to reduce the burden of chronic disease in South Carolina. This annual event brings together health professionals and community stakeholders not only to educate and inspire each other, but to also embrace unique and innovative approaches to chronic disease prevention and health disparity reduction. The theme for the 2021 Symposium was "The Color of Health." The sponsoring partners are In It Together (Diabetes Advisory Council of South Carolina), SCDHEC and Mid-Carolina AHEC.
About Prisma Health
Prisma Health is a not-for-profit health company and the largest healthcare system in South Carolina. With nearly 30,000 team members, 18 acute care and specialty hospitals, 2,947 beds, approximately 300 outpatient sites, and nearly 5,000 employed and clinically integrated network physicians and providers, Prisma Health serves more than 1.2 million unique patients annually in its 21-county market area that covers 50% of South Carolina. Prisma Health's goal is to improve the health of all South Carolinians by enhancing clinical quality, the patient experience and access to affordable care, as well as conducting clinical research and training the next generation of medical professionals. For more information, visit PrismaHealth.org.