Clarence Sevillian to join Prisma Health as Executive Vice President and Chief Operating Officer
GREENVILLE, S.C.—Prisma Health officials announced that Clarence Sevillian has been named executive vice president and chief operating officer of the health system, effective mid-August. Sevillian will oversee all operations for Prisma Health's acute, medical group/ambulatory as well as post-acute divisions. He will report to Mark O'Halla, president and chief executive officer of Prisma Health.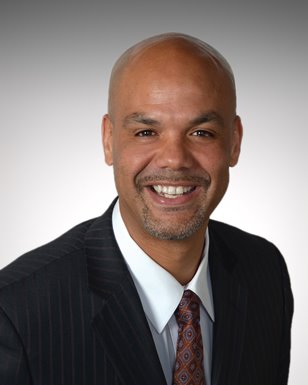 Sevillian comes to Prisma Health from McLaren Health Care, a fully integrated healthcare delivery system that includes 15 hospitals in Michigan and Ohio, an employed physician network, commercial and Medicaid HMOs and Michigan's largest network of cancer centers. He is currently serving as president of McLaren's Northern Region and president and CEO of McLaren Bay Region. In these roles, Sevillian has helped position the system towards a population health strategy while leading the expansion and integration of services and facilities for six of McLaren's hospitals.
"With many years of demonstrated experience and a dedication to inspiring others to achieve their full potential, Clarence will play a vital role in helping us build the Prisma Health of the future," said O'Halla. "Having worked with Clarence previously, I can personally attest to his ability to lead by example, foster a culture of trust, and connect with others through effective communication. His goal is always to make a difference in people's lives by advocating for the health and well-being of the communities we serve."
Sevillian began his career at McLaren Regional Medical Center in 1998 as a staff physical therapist. During his more than two decades with the system, Clarence has served in numerous senior leadership roles. These include serving as director of business development; vice president of operations at Lapeer Regional Medical Center; president and CEO at McLaren Oakland; and president and CEO of Doctor's Hospital of Michigan (DHM), where he oversaw the organization's 2008 transition from North Oakland Medical Center to the majority physician owned DHM.
Sevillian earned a bachelor's degree in mathematics from Vanderbilt University and a bachelor's in health science and a master's degree in physical therapy from the University of Michigan-Flint. He earned his MBA at Lawrence Technological University.
He and his wife, Arteka, have two grown daughters - Aketra and Alexis. Passionate about sports and fitness, Sevillian believes in leading by example and always connects to his purpose, which is to always make a difference and to advocate for the health and wellbeing of the community.
Sevillian succeeds Greg Rusnak, who announced his upcoming retirement earlier this year. Rusnak and Sevillian will work together on a smooth transition.
About Prisma Health
Prisma Health is a not-for-profit health company and the largest healthcare system in South Carolina. With nearly 30,000 team members, 18 acute care and specialty hospitals, 2,947 beds, approximately 300 outpatient sites, and nearly 5,000 employed and clinically integrated network physicians and providers, Prisma Health serves more than 1.2 million unique patients annually in its 21-county market area that covers 50% of South Carolina. Prisma Health's goal is to improve the health of all South Carolinians by enhancing clinical quality, the patient experience and access to affordable care, as well as conducting clinical research and training the next generation of medical professionals. For more information, visit PrismaHealth.org.