Paula Birch Billingsley's Story
Early diagnosis for pulmonary hypertension gives patients a fighting chance
The devastating disease can strike young adults in their prime.
At age 19, Paula Birch Billingsley was diagnosed with an autoimmune disorder called scleroderma, a condition in which the immune system begins to attack the body's connective tissues. Patients often experience thickening and tightening of the skin, joint pain, exaggerated response to cold, and other symptoms. By age 29, she had successfully managed her condition for a decade and was reaching the milestones she envisioned for herself by completing her law degree and becoming a wife and mother.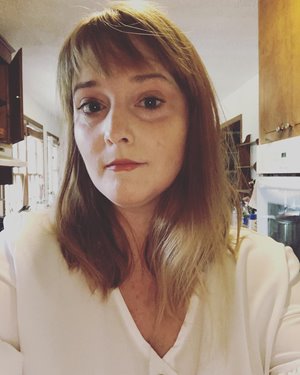 But in late 2019, not long after returning from an October hiking trip in Ireland, something changed rapidly. Paula's scleroderma attacked her lungs unexpectedly and quickly. By December, she was unable to walk to her mailbox and was nearly bedridden.
A rare complication of scleroderma can affect the arteries of the lungs, causing the arterial wall to thicken, scar and restrict blood flow, which can lead to heart failure. This condition is one type of pulmonary arterial hypertension (PAH). Patients diagnosed with this progressive, incurable condition are often in their 30s, entering the prime of life.
Paula was diagnosed with PAH in January and initially sought treatment in Charleston.  Because the condition is uncurable, Paula wanted to find a pulmonary specialist who would help her aggressively treat the condition to slow the progression of the fatal disease. The young wife and mother braced to fight for every precious day she could spend with her family.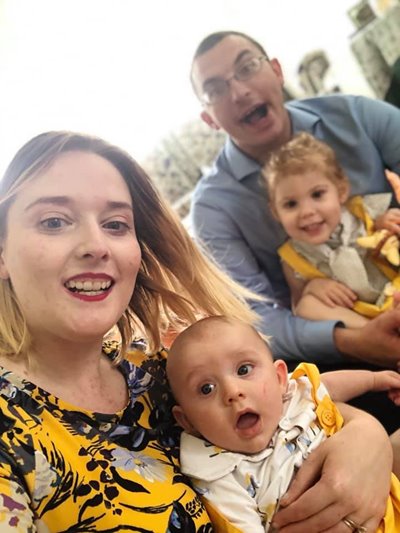 Looking closer to home in Columbia for care options, Paula learned Karla Cruz Morel, MD, with Prisma Health was highly recommended by patients and had expertise in the condition. Dr. Cruz, a fellowship-trained pulmonary and critical care specialist who received advanced training in pulmonary vascular disease at Stanford University, is particularly focused on the latest advanced treatments that are helping patients. Paula has only praise for Dr. Cruz, "I've never had a doctor who is so caring and so personal. She wants her patients to get better, rather than only charting the disease progression. Her expertise is helping me fight it with a treatment plan."
Her treatment plan now includes three medications plus frequent sessions of pulmonary rehabilitation. One of Paula's breakthrough treatments was so intense that patients sometimes become overwhelmed with the early painful side effects and don't complete it. She said that Dr. Cruz helped her be prepared to push through the worst, with support from her close-knit family. "The side effects were terribly difficult and easy to understand why patients might stop." Paula is now seeing improvement day by day in how she feels, "I was even able to have a family bike ride this week." As she speaks about it, Paula is careful not to paint too rosy of an outlook as her condition is progressive and ultimately fatal. Early diagnosis is extremely important to help patients improve and have a good quality of life for as long as possible.
Depending on the treatments used, the prognosis for PAH, which is often advanced when diagnosed, can be less than two years for the sickest patients. Some patients respond well to treatment for five to eight years, and with early intervention, Dr. Cruz has patients who are surpassing ten years with the latest therapies. Paula also has very high praise for Prisma Health Richland Hospital's pulmonary rehabilitation center and team, where she has frequent therapy, "They are an amazing support team." Her message to patients who will face pulmonary hypertension is there's hope and new treatments are being developed. "If my story helps one patient to fight back, to keep asking questions, to help doctors find a cure, that's important to me."