Mobile vaccination site events
To make accessing a COVID-19 vaccine easier, Prisma Health's Mobile Health Clinics are providing vaccinations at sites throughout the community. Walk-ins are welcome and no appointment is needed. ID and insurance cards are encouraged but not required.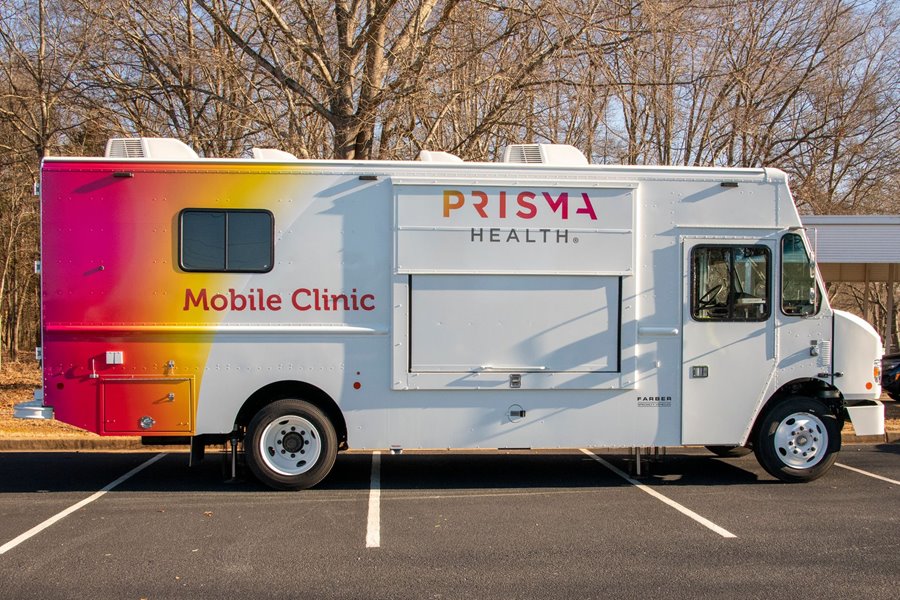 Weekly events for community members are noted at the dates and sites listed below.
Pfizer vaccines will be administered to those 5+ needing a first or second dose, and those designated eligible for a booster or third dose per current DHEC guidelines.
Midlands:
Saturday, Jan. 15, 10 a.m.–1 p.m.: Garners Ferry Adult Activity Center, 8620 Garners Ferry Rd., Hopkins 29061
Upstate:
Saturday, Jan. 8, 10 a.m.–1 p.m.: Foster Chapel Baptist Church, 2800 Stone Station Rd., Roebuck 29376
Saturday, Jan. 15, 10 a.m.–1 p.m.: Reedy Fork Baptist Church, 3115 Fork Shoals Rd., Simpsonville 29680
Saturday, Jan. 22, 10 a.m.–1 p.m.: Long Branch Baptist Church, 28 Bolt St., Greenville 29605